"...a truly outstanding job..."
"...The quality of the cards is superb."
"...The service provided by your company was also exceptional."
"...we are 100% satisified..."
---

"Your company did a fantastic job for us last year."
"The cards have been a huge success..."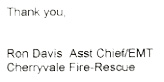 ---
Hire a Fire Truck - Florida (Emailed)
"You are the best! I am more than satisified, I am ecstatic!"
"You and your company are a pleasure to work with."