Photo Tips
You want your Munici-cards to project a positive, professional image of your and your organization. With that in mind, you will want to provide us with a high-quality photo to use in producing your Munici-card project.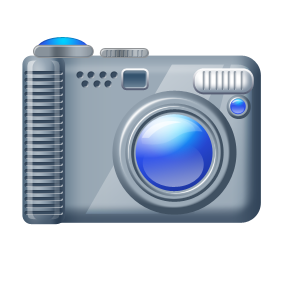 Use a steady hand or tripod to assure no movement which would cause the photo to be out of focus.
Watch for items that could create a glare (windshield, chrome bumpers, badges, etc.).
Polaroid photos are NOT acceptable because they will not give clear, crisp results. Also, glossy photos yield better results than matte finish photos.
Digital images of greater than 300 dpi are acceptable and can be emailed.
Think about the background of the photo. Don't put a green truck in front of a lot of grass or trees!
DO NOT CUT THE PHOTOS. We will make any necessary adjustments when we scan the photos into our computer system.
Take the photo as close as you can to fill the frame, but try to leave a 1/2" border on all sides.
If you are positioning your vehicle in front of the garage doors, make sure the garage doors are CLOSED.
Don't put other vehicles behind the one you are photographing.
Try to use a plain background such as trees, a brick building with no windows, etc.
If you are using a flash, if possible, you should use a camera with "red eye" reduction.
When taking photos outdoors, be aware of the position of the sun. The sun should be at your back to reduce glare and shadows. Vehicles in direct sun will have brighter colors than a vehicle in shade.
A group picture of more than 5 or 6 people is not recommended. All pictures are reduced to 2-1/2" x 3-1/2" for the Munici-card and it may be difficult to identify faces in large group photos.